Shoot Date: June 20, 2010
I didn't get to spend a lot of time shooting Shannon, but I really loved some of the images we got.
Shannon is a minor, so her mother was present, and they were both very sweet people. I heard that Shannon is a very busy girl: in addition to school and modeling, she's also in a band!
I also saw that she's been in (another) band's music video. Very cool! Shannon has a delicate frame, and a very elegant way of posing: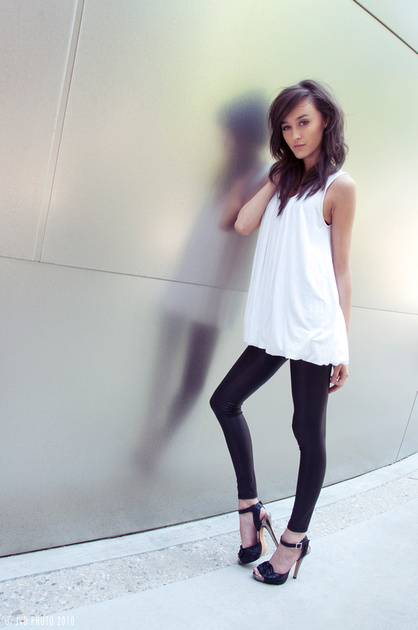 Best of luck to her in all her future pursuits! It's so awesome that she's going after what she wants so early in life. Luckily for some of us, even though the savvy whippersnappers may get a jump on us, it's never too late to start dream-chasing. ;)
To see more images of Shannon, view the slideshow: